Stockmakers Art
In 1886, the first Krieghoff was built and Ludwig Krieghoff's principle "Die Läufe schießen, aber der Schaft trifft!"® (You shoot with the barrels, you hit with the stock) still stands today. Custom stock making is an integral part of the Krieghoff gun making process and guarantees excellent shooting results with Krieghoff guns. Our stock specialists take great pride in their craft and take the time to produce the finest quality custom stocks available on the market today. In order to ensure the best stocks are paired with Krieghoff guns, we only use Turkish Walnut. This wood comes from the species "Juglans Regia" that originated in Iran, and is the same species as English Walnut. Although the mineral content in the Turkish soil gives the wood a different color, it still has the dark brown or black mineral lines. The base color of the wood tends to have a range from light honey to a subtle orange cast. These trees can be as old as two hundred years and have trunk diameters in excess of ten feet. Exhibition grade blanks are highly prized and are found on some of the world's finest guns.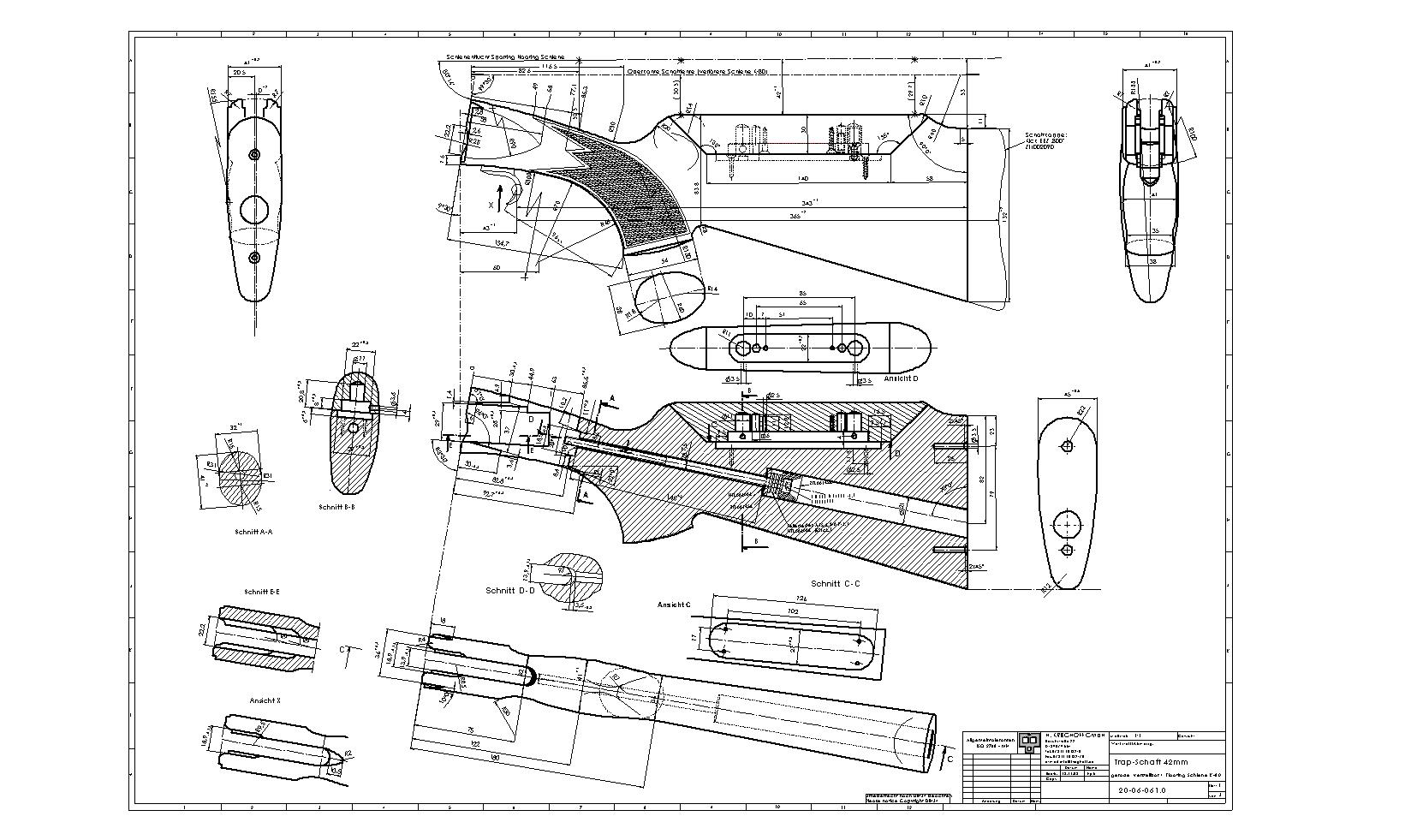 WOODWORK AND REFINISHING
Gun racks, golf carts and general wear can be hard on a gunstock's finish. The stockmakers at Krieghoff provide finishing as well as re-finishing services for your gun. Also, a Krieghoff factory adjustable comb can be installed on your stock as well as a variety of adjustable butt plate devices, recoil reducers, recoil pads or even bending your stock to change for cast. Our woodworking services can bring your stock back to life as well as make it fit like a glove.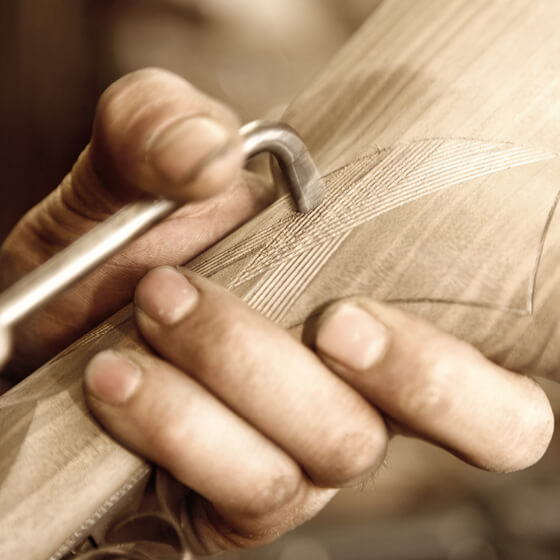 CUSTOM STOCKS
A complete Custom Stock Department is available on site with full stock making and refurbishing capabilities ranging from refinishing to building a stock to your specifications. Minor dents and scratches can be raised or buffed out. We offer a soft sheen satin urethane finish, which is standard on the K-80. High gloss urethane finish, deep hand-rubbed walnut oil finish, or the popular "Tru-Oil" finishes are also available options. With our inventory of select beautiful Turkish walnut stock blanks and our skill, we can create the perfect stock for you and your shooting style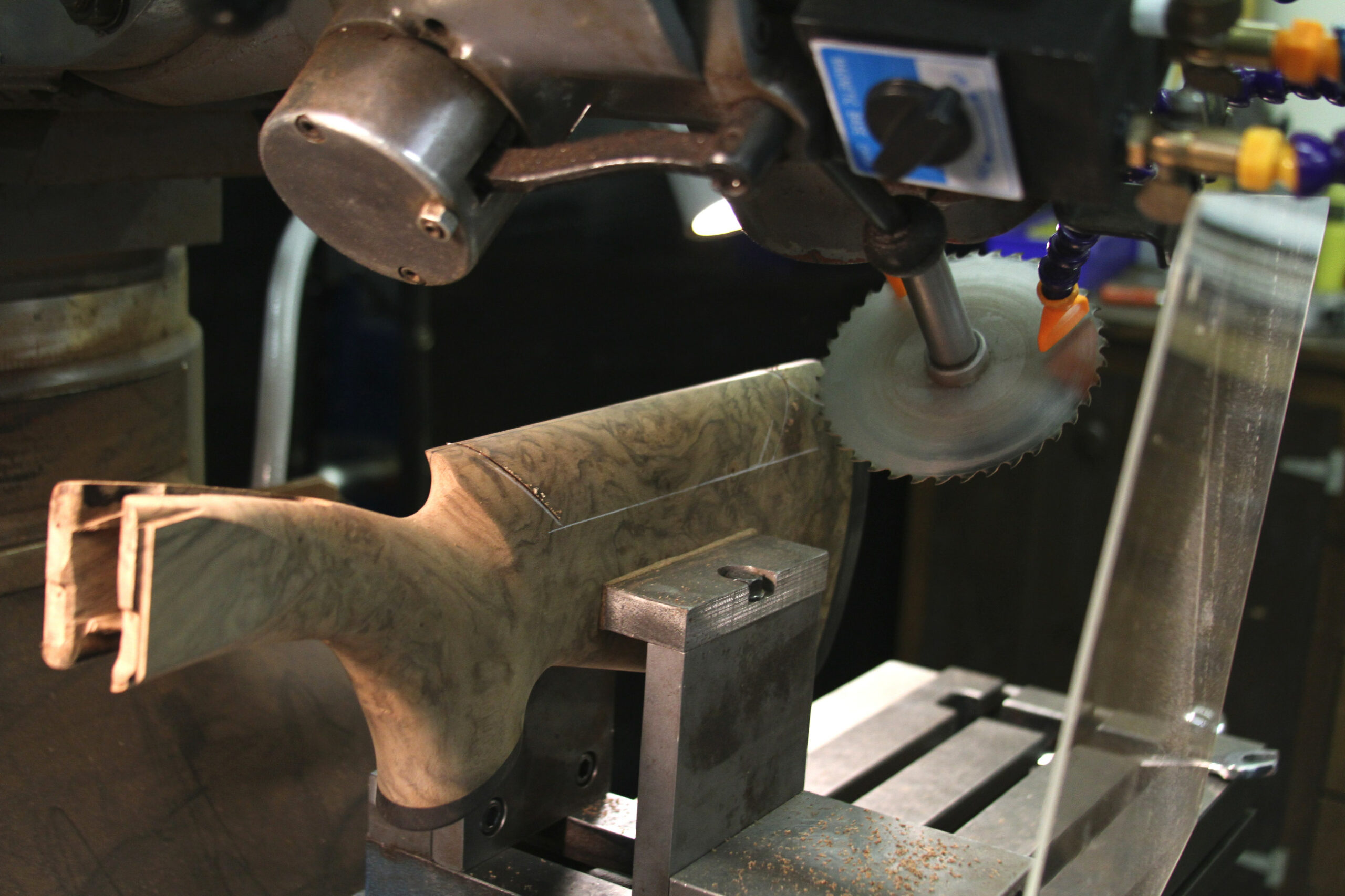 Checkering Library
Fine checkering provides both the decorative and functional finishes to a fine stock. Our stock makers offer everything from fine 20 lines per inch standard checkering to skip or lattice-checkering and custom scroll work. Here are some of the examples our customers have requested.

Krieghoff's stock makers develop the one-of-kind design for each shotgun from your basic concept, without compromising stylistic integrity.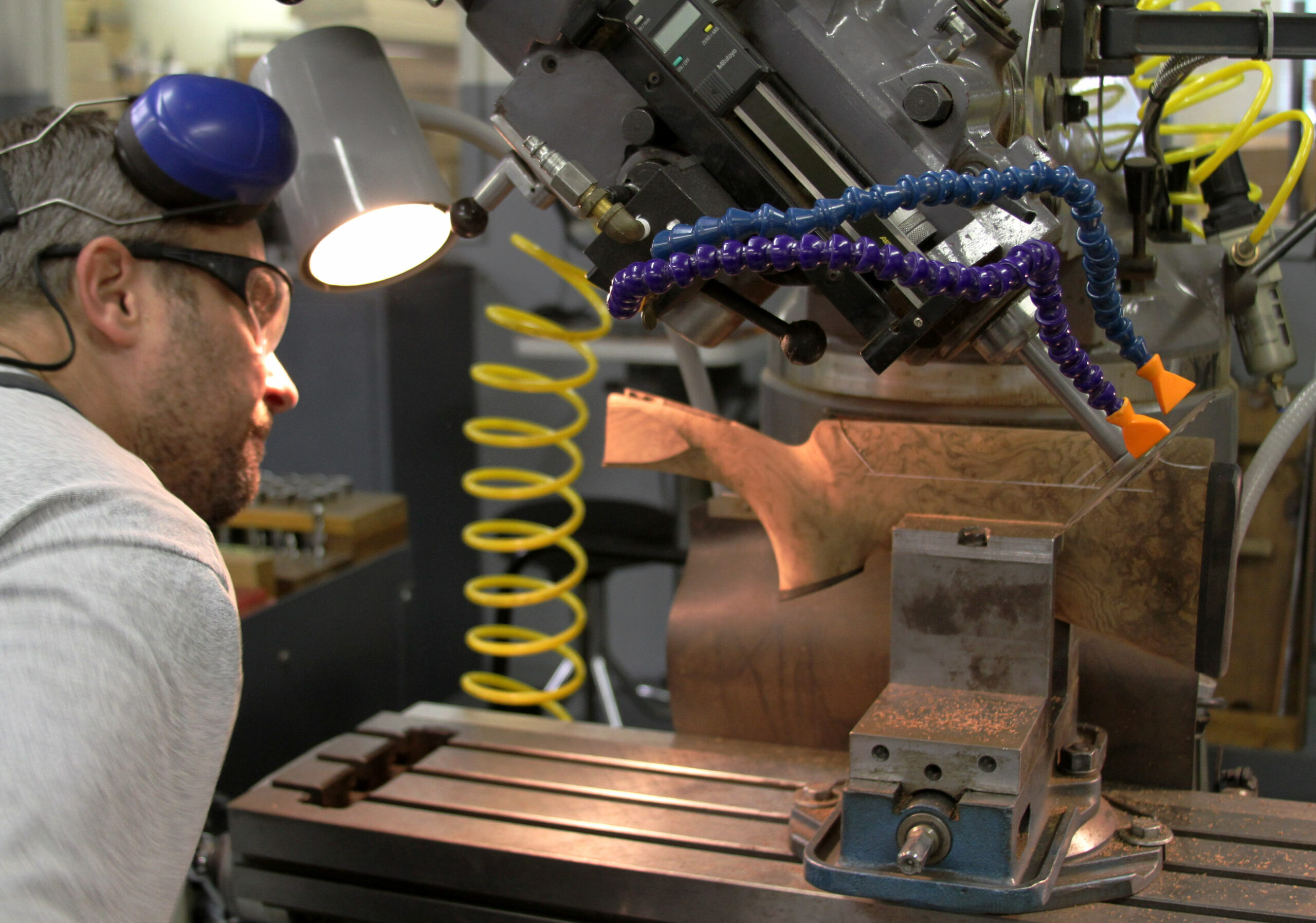 CUSTOM STOCK FIT-TO-FINISH
Our founder Ludwig Krieghoff was already a pioneer in his day. His insight that "you shoot with the barrel - you hit with the stock" anchors our manufacturing tradition and forms the basis for the patented Krieghoff custom stock method. Then as now, a simple piece of wood undergoes a 16-step process during its transformation into a flawless, custom-made stock. Custom crafting and fitting by hand ensures a perfect point of impact.

Allow our gun fitters to help you achieve a stock properly fitted to you and your shooting style. Remember…the barrel shoots but the stock hits. A typical custom stock fitting session will identify where your natural point of aim is and we'll create your stock in the rough for you to shoot on your gun to make sure that everything is correct. Once we have the proper dimensions recorded we then add the checkering and finish of your choice to create the perfect stock for your gun.
The Custom Stock Process starts with the creation of the Try-Stock either by one of our stock fitters or a customer's previous stock. The next step is to select from our inventory of stock blanks of Turkish Walnut. Different grades, colors and figuring are available. We then cut the stock for the Duplicator, where the stock is rough-cut to dimension for the hand fitting. The stock is then cut and fitted to the receiver and iron before starting the checkering and finish work. After the stock is fitted to the gun the customer usually reviews the fit to make sure it feels right before we start the checkering and finish work. Once the checkering is complete the stock is ready for the final finish in either Tru-Oil Stock Oil or a durable Polyurethane finish.